Sorry, We're currently closed and will open at 11:10 AM
.resp-body{ background:url("https://public.touch2success.com/static/9155562e362dde568f8b0481126c36ee/img/phpNDlpWw.jpg")no-repeat fixed center top; }
Welcome to the Carraig Off-Licence
To enter this Web-Site you must click on the ACCEPT button below
By clicking the accept button you are agreeing to read the Terms & Conditions on this Web-Site and you will be asked to accept the Terms & Conditions to proceed to shopping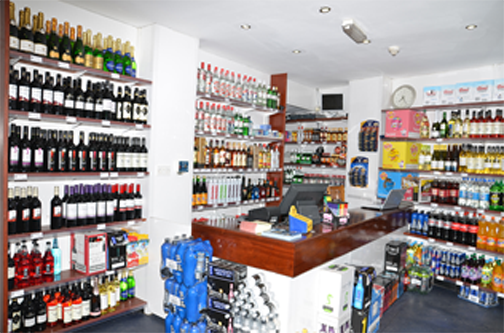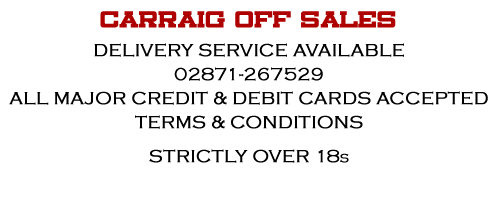 -->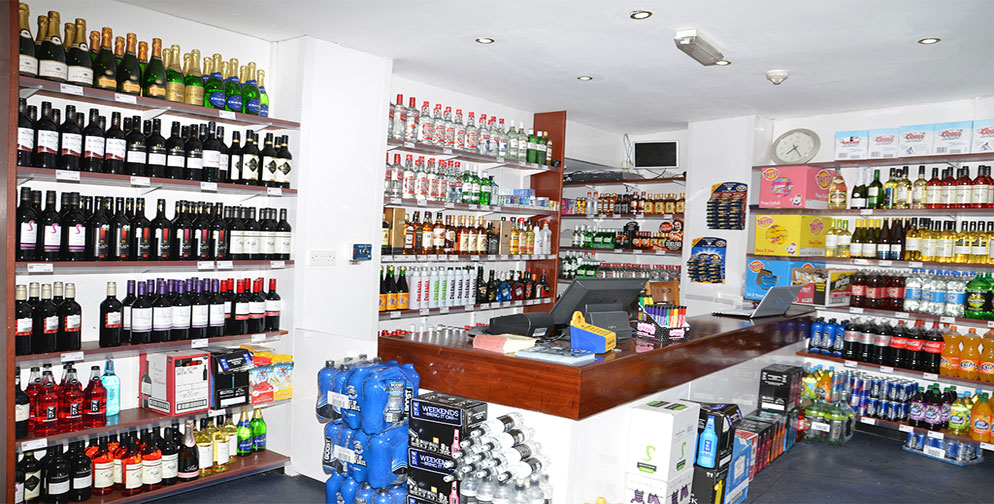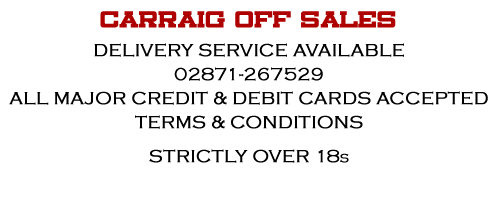 WELCOME TO THE CARRAIG OFF-LICENCE
Why not order your alcohol requirements online. It's so easy to use, fast and convenient. You can now order online, all your favourite beverages and get them delivered straight to your door.
Here at The Carraig Off-Licence we are constantly striving to improve our service and quality in order to give our customers the very best experience. As a result, we are finally proud to unveil our new online ordering website! You can now relax at home and order what you need from your local off-licence.
Please feel free to browse our new website and place your order online. Thank you for visiting The Carraig Off-Licence. We hope you enjoy our online store.
If you prefer you can call us direct on 02871-267529 we will be pleased to take your order over the phone. For telephone orders payment can be made by Debit card, Credit card. Please see are Terms & Conditions.